In terms of mental hurdles, the Randolph baseball team cleared one the size of the Green Monster last Thursday at the University of Northwestern in Roseville.
With senior Andrew Wenstrom's final strikeout, he finished with eight, Randolph polished off a tidy 5-0 victory against Goodhue in the Section 4A championship, providing the Rockets with their first section title in program history and making them the first Randolph boys team to earn a trip to the state tournament since the 1979 football team.
"The last pitch when Andrew was throwing it, I knew he was going to swing," senior Joey Erickson said. "I was pretty excited as soon as he threw that last pitch."
Randolph (21-2) earned the No. 4 seed in the Class A state tournament, which starts Thursday at the Mini Met in Jordan, where it will battle fifth-seeded Kerkhoven-Murdock-Sunburg (20-2) at 12:30 p.m.
The first pitch of that game will feel like a long-awaited and well-deserved payoff for the Rockets, whose core had played in and lost three consecutive section championships prior to topping Goodhue (10-14).
"It's a lot of hard work, and we put a lot of time in for all sports, and second place was just getting old," junior Dane Ehleringer said.
"It's just good knowing that hard work actually does pay off in the long run," junior AJ Weidner added.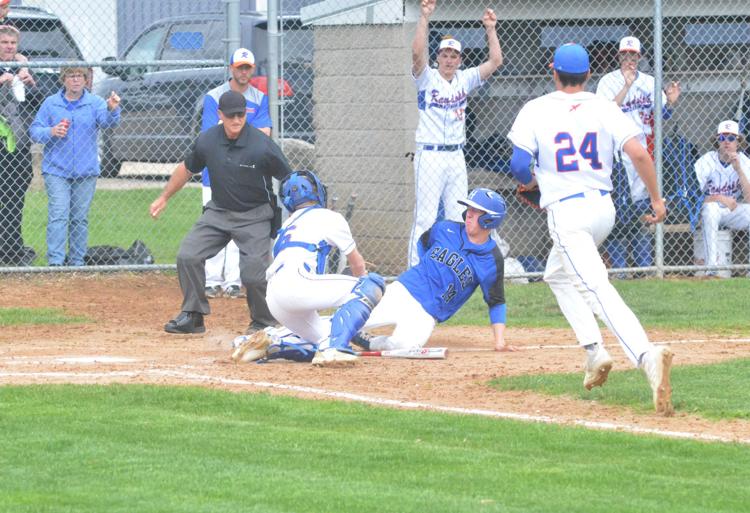 Last year, the Randolph baseball team stormed through an undefeated regular season before losing in the Section 4A playoffs to Heritage Christian Academy, the eventual state champions led by 2018 Minnesota Mr. Baseball Seth Halvorsen.
Halvorsen just finished up his freshman season at Missouri after turning down a contract from the Minnesota Twins, who picked him in the 30th round of last year's Major League Baseball draft.
Then, in football, the Rockets lost 42-20 in the Section 2A championship to then-undefeated United South Central, before falling in the Section 1A basketball championship 72-54 to Spring Grove, which finished third in state.
"It was nuts," Wenstrom said of the moments after the championship last Thursday. "It was such just a relief thinking back on taking second so many times, and it was nice to finally win one. Everything, like all these little practices, paid off, and all the little stuff finally paid off."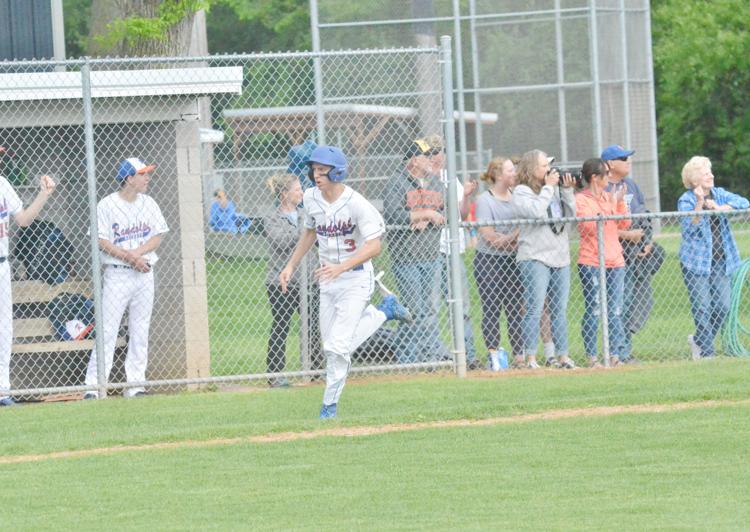 With history and proverbial demons taken care of, now all that's left is to play a few extra baseball games, Erickson said.
Wenstrom said there's no pressure involved with the state tournament, which after Thursday's quarterfinals will have consolation and championship semifinals Friday, with third-place and fifth-place games to follow later that day, and the state championship June 20 at Target Field.
Ehleringer, junior Nick Drinken, junior AJ Weidner and junior Isaac Stoesz say they've never been to a state tournament, even as spectators, or seen the Mini Met field in Jordan.
They also don't view that as an obstacle, as Drinken explains while channeling his inner Norman Dale.
"We just have to play like we do on a regular field," Drinken said. "Just like any other team we play right here — it's the same game. It's four bases and nine players."