If you've ventured out to Memorial Park to watch the Dundas Dukes anytime in the last decade, chances are you've witnessed a familiar core of players.
That group, which won a state title in 2015, apparently has no signs of slowing down, with Todd Mathison, Carson Jones, Tyler Jones, Mike Ludwig, Josh Maus and Charlie Ruud all playing major roles this season after their 30th birthdays.
Not only are they still fixtures, they're continuing to star this year, with parts of that core driving Dundas to a 10-4 victory against Northfield on Thursday at Memorial Park in the annual Fourth of July clash between the two teams.
"We've got a good combination of veterans with myself, my brother, Todd, Josh, Luddy, Charlie — we've all played together for 10 years at least I think," Carson Jones said. "I know we've got some good young kids coming in and hopefully they can learn some stuff from us and then it'll just be another wave of young talent coming through."
For Bishop, who is still under 30 but in the midst of his seventh season in Dundas, it was a 5-for-5 day at the plate with four singles, a double and a pair of RBIs and runs scored. For Mathison, it was seven solid innings on the mound, in which he danced around nine hits while only allowing one run.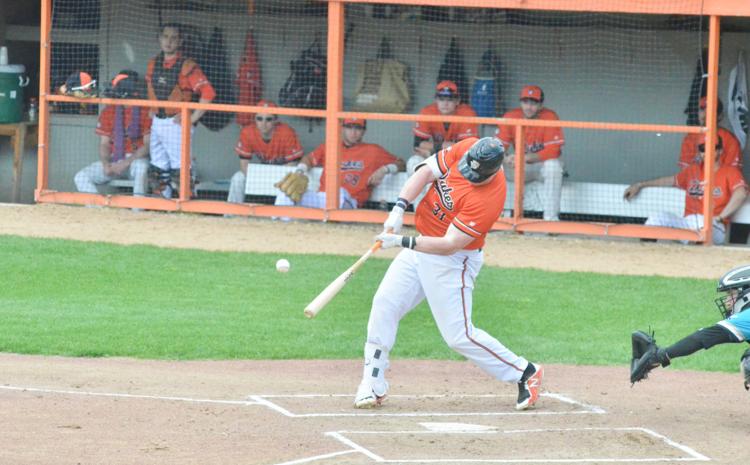 For Carson Jones, his starring role came a bit unusually, with the speedy outfielder flexing his muscles for a two-run homer to left field in the second, before he showcased his wheels to leg out a triple in the eighth inning.
"I think (the home run) landed right behind that 335 sign and I think it might have scraped the back of the fence," Carson Jones said. "It barely went out."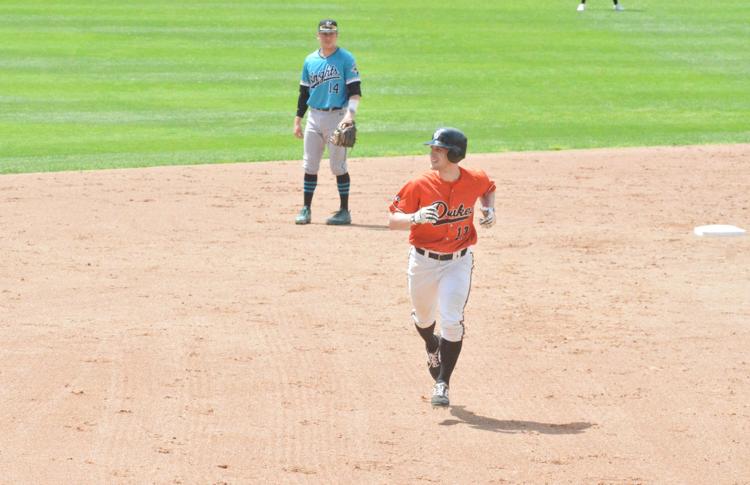 His twin brother, Tyler Jones, also collected a trio of singles, while Maus singled twice and came around to score on both occasions.
That was all part of a 17-hit attack, 13 of which came against Northfield's Jake Mathison, the younger brother of Todd, and who has been named to back-to-back all-tournament teams for his performances in the Class B state tournament.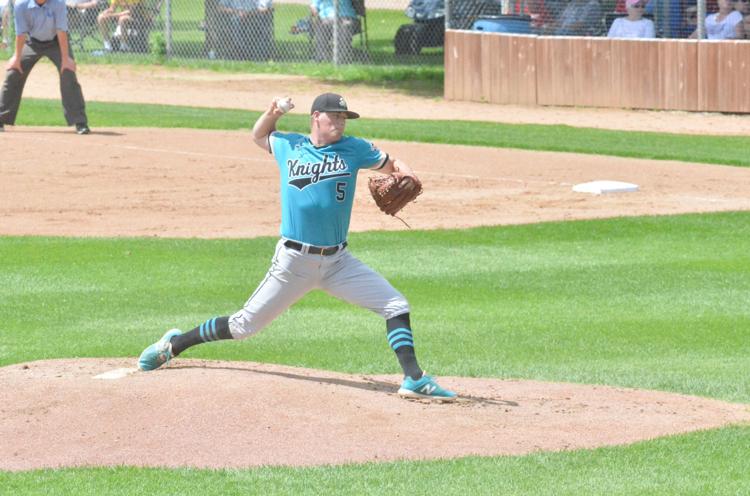 "Seventeen against Northfield is good," Bishop said. "Seventeen hits against a Class C team that comes down in OK, but Northfield's pretty good."
That success started early, with the Dukes racing to three runs in the bottom of the first before Carson Jones' homer provided a pair of runs in the second. Dundas added a final run against Jake Mathison in the sixth, when Bishop drove in Carson Jones with a single, before piling up four runs in the eighth against Northfield's Eli Patrikus, who entered in relief to start the eighth.
It wasn't as if the Knights were blown away, though. Northfield stranded a pair of runners in the top of the first, before leaving the bases loaded in the third and fifth frames.
Aldon Severson collected three hits and was hit by a pitch twice, Thomas Meland singled three times and Jake Mathison doubled, singled and drew a walk.
"That happens sometimes and we're good enough to not do that, but that's how stuff goes," Northfield manager/third baseman Troy Deden said. "There's going to be days where we're going to do this, we're going to lay an egg and we're going to suck. We did get 15 hits, so we didn't even suck, it just wasn't our day."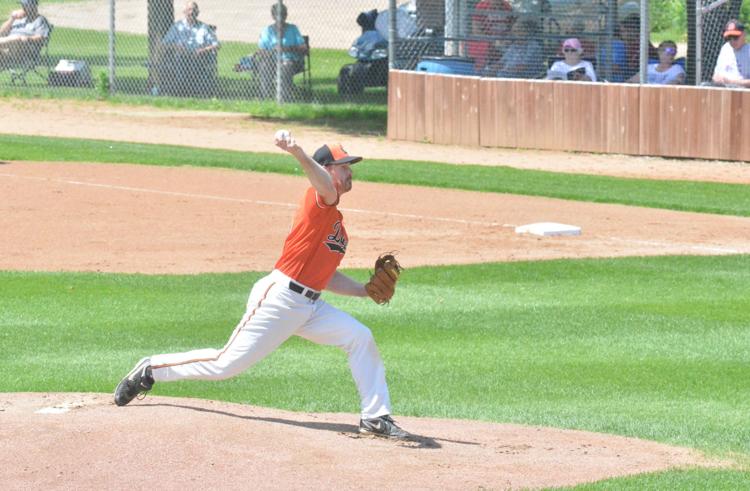 That result, plus a 6-1 Dundas loss to the Rochester Royals on Sunday afternoon, has left a murky Section 1B landscape, in which all six teams are separated by the entirety of one game with three weeks to play.
All six teams qualify for the Section 1B playoffs, which consist of three best-of-three series between the first- and sixth-place team, the second- and fifth-place team, and the third- and fourth-place team, with the three winners advancing to the state tournament and the three losers then locked in a three-game playoff for the final state tournament berth.
The Royals are at the top of the heap with a 3-2 record, and all three victories against the three teams that have ruled the section in the last three years — Dundas, Northfield and Miesville.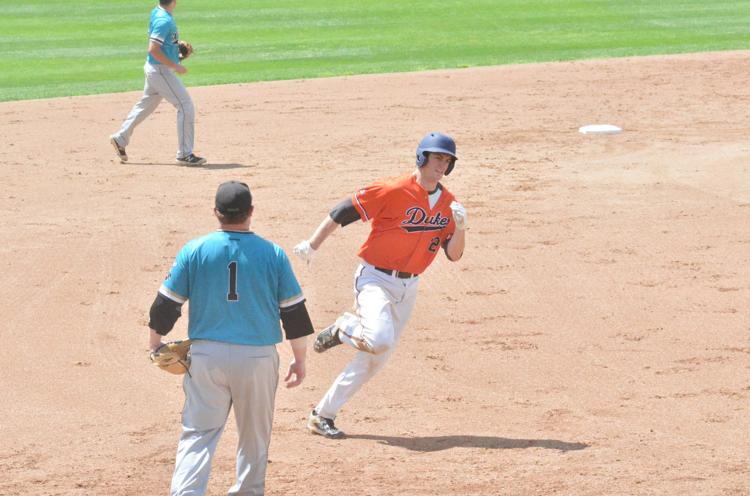 For the Knights, six of their eight remaining regular-season games come against Section 1B opponents, starting with Wednesday's home clash against Elko. For the Dukes, only four of their remaining 10 games will come against a section foe, although three of those four are against rivals Northfield, Miesville and Elko.
"We just have to start playing better consistently, and we will," Deden said. "We're in the playoffs, so whoever we play is going to be good, but this month of July is going to be huge for us."