The emotion will most likely come all at once for Northfield senior Molly Stevens. She just doesn't know when that moment might be.
The Northfield senior wrapped up her high school golf career Wednesday at Bunker Hills Golf Course in Coon Rapids with a third-place finish and a two-day score of two-over par at the Class AAA state tournament. It was her fourth appearance at state, and followed a runner-up placement last year.
But as for when the realization might set in that she won't be competing at a spot at next year's state tournament? That's still unknown.
"Maybe this fall when I move out, maybe this spring when I'm not coming back and practicing with Sylvia (Koenig) everyday," Stevens said. "It could be in five minutes when I get in the car."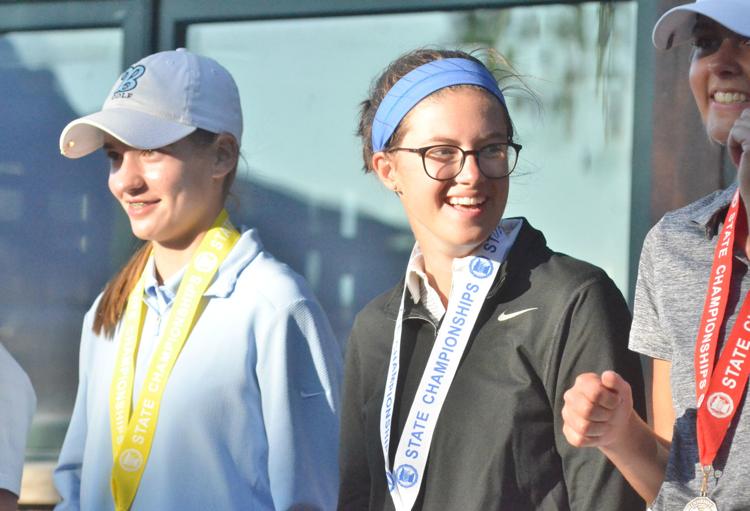 In addition to Stevens' third-place finish, sophomore Sylvia Koenig finished in a tie for 78th with a two-day score of +47 in her state debut and freshman Nate Stevens ended his second boys state tournament in a tie for ninth with a cumulative mark of four-over par.
Molly Stevens entered the final day in fourth place, but five shots back from Simley freshman Isabella McCauley, who eventually won the individual title with an eye-popping score of nine-under par, tying the Class AAA record.
Junior Courtney Wedin helped Chanhassen to the team title with her second-place individual finish and total score of one-over, and last year's individual champ, Blaine eighth-grader Kathryn Van Arragon, finished fourth individually at three-over.
"Coming into today, I just wanted to play good golf," Molly Stevens said. "I knew Bella was lights out. We've known that for years. She's an amazing player and an amazing person, so I knew I wasn't going to catch her, but I just wanted to come out and play some good golf today, and I feel like I did that. "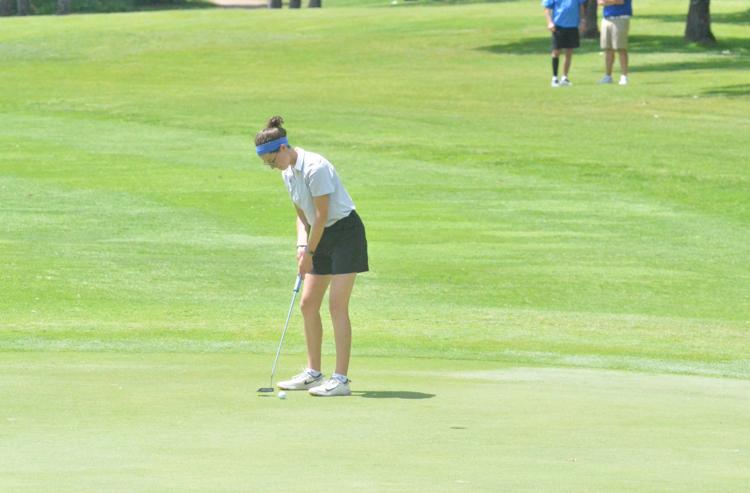 Molly Stevens still came out lights-out, registering a pair of birdies in her first three holes before finishing the front nine at even-par. She then birdied two of the first four holes on the back nine, but a pair of bogeys and a double-bogey left her at two-over for the day and the tournament.
"I'm happy with how I played yesterday and today, so that's all I can ask for," Molly Stevens said.
As for a lasting memory from her final 36 holes of high school golf, Molly Stevens initially said it came Tuesday night swimming in the hotel pool with Koenig, before focusing her scope to what transpired on the course.
"I made a lot of putts this week, so I'll probably remember those," Molly Stevens said. "Coming into 18, yesterday I had a lot of my family here and today Sylvia was watching me and a few of my family members, and I played 18 really well, so I'll remember that for sure."
If this type of progression continues, Northfield freshman Nate Stevens could find himself pretty high up the podium by the time his high school golf career is over.
On Wednesday, Stevens capped off a ninth-place finish at the Class AAA state tournament at Bunker Hills Golf Club, where he fired a score of three-over par during the final day of the two-day tournament.
That came after a 25th-place finish as an eighth-grader, but this year was much more productive, he said, in terms of results and experience.
"I was playing with a lot of older guys this year," Stevens said. "I learned a lot more this year than I did last year playing as an individual, I think. Last year I was just here to show up and play. This year I was trying to have a high finish and win."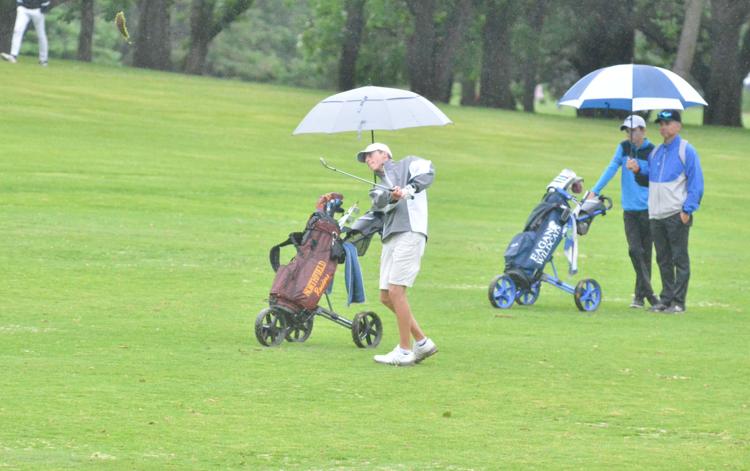 Stillwater senior Brock Winter won the individual title at one-under par, while St. Michael-Albertville senior Trey Fessler was second at even-par, and Lakeville South sophomore and Sartell-St. Stephen sophomore Logan Hamak tied for third at one-over.
Stevens narrowly missed an all-state finish, which is awarded to the top eight golfers, by one shot. If not for a few uncharacteristic shots, Stevens might have found himself in that group, although he was still the youngest golfer in the top 10.
After he started his round with back-to-back bogeys, he finished his front nine at two-over. Then, he nailed birdies on 11 and 13 to bring him back to even for the day and one-over for the tournament, but a bogey on 15 and a double-bogey on 16 placed him at his eventual final score.
"I started out a little rough and I finished a little rough, but the middle part was really good," Stevens said.
Part of those faulty holes was because of a character trait Northfield coach Adam Danielson doesn't want to coach out of Stevens, but can lead to the freshman trying to make eagles to win the tournament in a few holes instead of stringing together par after par.
"Nate's so competitive that he wants to win it, which is good," Danielson said. "I told him that's awesome, but we also want to see how high we can finish."
The good thing, Danielson said, is Stevens potentially has three more opportunities at state, where he can utilize the biggest lesson he learned as a freshman.
"I've got to keep my cool next time," Stevens said. "On my finish I got a little hot-headed, and that didn't really help too much."
Koenig learns lessons during state debut
Turns out, her coach Brian Stevens wasn't lying when he told Sylvia Koenig about the larger crowds at the state tournament. Sure, she expected a handful more parents cutting work to watch their kids, but not to the level of reality.
"I think it really did get in my head at points when I did see huge crowds of people," Koenig said. "No one was being negative or anything. Everyone was cheering, but I think I let the pressure of all them watching get in my head at times."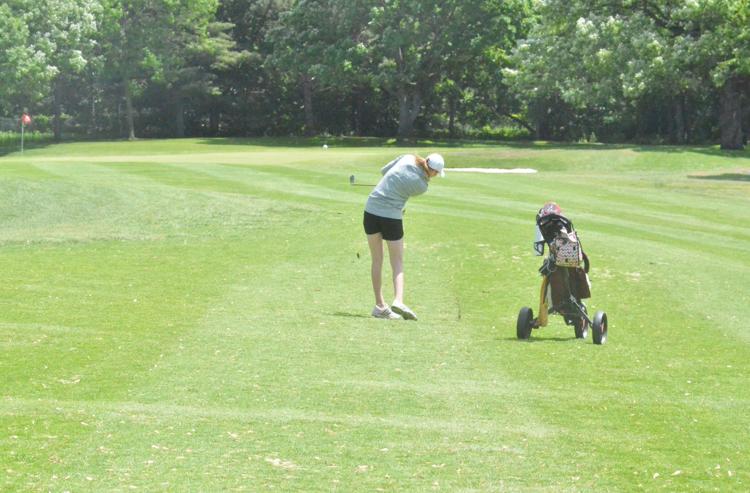 Those crowds compounded fits of nervousness on the putting greens, Koenig said, which resulted in her day two score of 103 compared to a first-day 90. When she blocked out those crowds, she posted three pars Wednesday, but a few crooked numbers resulted in the higher score.
"My putting really ballooned my score a lot," Koenig said. "I was hitting the ball well, and it was going where I wanted most of the time. I just had a lot of trouble on the green, especially keeping my head down on putts. I think once I missed a few, I was more nervous about where they were going, so I would look up, and that doesn't help the putting stroke."