The draft Northfield Climate Action Plan includes a recommendation for the city to explore a policy to require solar- and electric vehicle-ready homes by 2020.
The draft plan was written by Northfield Climate Action Plan Advisory Board co-chairpersons and includes a call for the city to become carbon-neutral no later than 2050 and reduce energy-related carbon emissions 50 percent from 2015 levels by 2030.
The report also calls for establishing a goal to generate the equivalent of 10 percent of the city's electricity from solar installations by 2030. The report suggests Northfield enable solar development on underutilized land like parking lots and develop policies or programs to increase low-income access to affordable renewable energy.
Public input is expected to be gathered on the plan, and the City Council could take action this fall.
"It's more following what City Council has requested to get it so … we can be more of a sustainable community," said Environmental Quality Commission staff liaison Justin Wagner.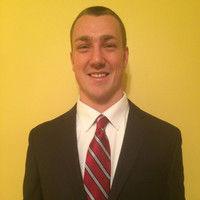 He said generally speaking, the plan has only been implemented in larger communities, and the utilities manager spoke highly of the city for drafting the plan.
"It definitely speaks to Northfield's environment," he said. "I also think it speaks to just how Northfield wants to see the country and the world ultimately go toward a carbon neutrality and try to reduce our carbon footprint and help out with the environment."
The draft report states air pollution, flooding and flash flooding are highly likely to occur in Northfield compared to the rest of Minnesota. Extreme heat and weather are listed as moderate likelihoods in Northfield compared to the rest of the state, and vector-borne diseases and drought are seen as unlikely in Northfield compared to the rest of Minnesota.
The draft report states respiratory illness, cardiovascular disease and allergies will be complications caused by changing air due to climate change. Heat stress and illness, infrastructure stress and power outages are listed as possible impacts of weather changes. Waterborne disease, water quality, infrastructure damage or failure and drownings or injuries are seen as complications of more precipitation caused by climate change, and vector-borne diseases, tree canopy impact and food scarcity are expected ecosystem impacts.
According to the draft report, older adults and young children are especially susceptible to the extreme heat, air pollution, flooding and flash flooding and drought caused by climate change.
The draft report said the city can partner with local organizations and schools to develop mobility and evacuation programs for young and old residents for climate hazards.
It analyzed other situations that could escalate the effect of climate change, such as poorly insulated homes. People of color are seen as more likely to be vulnerable to climate hazards due to disparities of access to health care and socioeconomic positions. The draft report suggested focusing resources, programs and outreach materials to those communities.
To combat the expected increase in storm water flow from heavy rain events, the draft report suggested the city supplement storm water conveyance systems with green infrastructure like bioretention ponds and rain gardens. The city was advised to prioritize tree replacement and plant in areas of low coverage and minimize the impact of emerald ash borer. The city is seen as having the opportunity to remove parking minimums, narrow some streets and commit to land cover conversion where appropriate to help tackle climate change.
The plan also includes outreach to large and small energy users in Northfield.
The draft report states the Minnesota Department of Health projects the average maximum summer temperature to increase by 7.7 degrees through 2075 compared to 1981, with winter temperatures increasing 9.1 degrees in the same time frame.
The draft report was produced after years of action and leadership by Northfield residents. An energy task force was established in 2008 to address climate change challenges and energy supply. The plan developed by the task force was not adopted but is considered instrumental in catalyzing future efforts to combat climate change.
The city joined the Minnesota GreenStep Cities program in 2010. The program provides a framework for cities to improve sustainability goals. Northfield included climate change impacts to its strategic plan in 2017, which led to the establishment of the Climate Action Plan Advisory Board.
The board has developed six core areas and subcommittees that have been identified as having the greatest opportunities for resilience and emissions reduction, including materials and waste, energy, land, food, water and wastewater and transportation. Each core area group was led by an Advisory Board member, and each group convened subcommittees of community members around those topics, meeting monthly.
Public input sessions for the draft are planned this summer and fall and are expected to allow for feedback on strategies, prioritization of different ideas from residents and formal commenting on the draft conducted through the city.