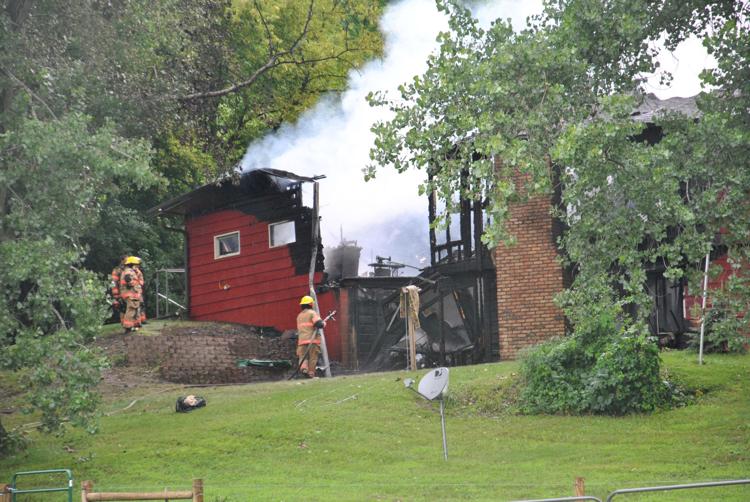 A lightning strike is believed to have caused a house fire Friday afternoon that severely damaged a home 2 miles southeast of Randolph.
The fire was reported after 2 p.m. at 7840 292nd St. E. First responders from multiple agencies were soon on scene.
Homeowner Rita Erdahl was in bed at the time the lightning struck.
"I heard this lightning strike," she said. "I felt like it was right on top of me and I got an alert from my radar on my phone how many feet away it was. I could smell burning plastic. I called the Fire Department before I even looked because I knew something was going on. So I grabbed my purse and medication and the dogs. I called for the cats. They were downstairs. Smoke was billowing up the stairs. I was not going to go down and risk my life. We went out the front door, my dogs and I, got in my car that was parked right in front of the house. We drove it over here and parked it at the neighbors."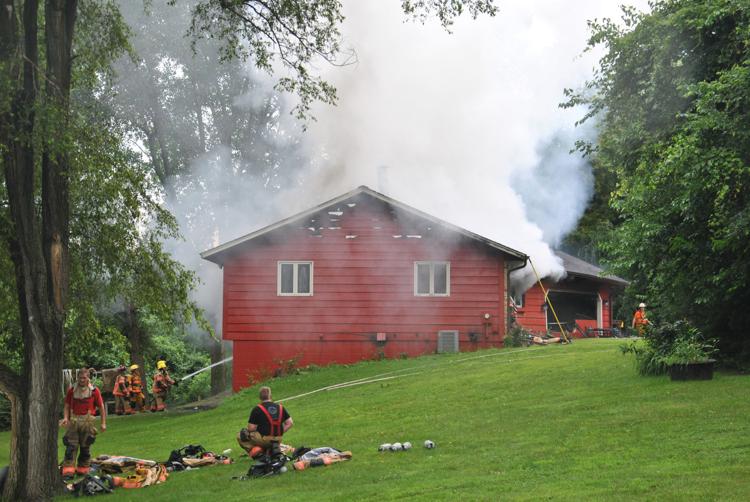 Erdahl said she felt "numb."
"But it's just stuff, except for my kitties," she said. "That's what I feel really bad about. Stuff can be replaced."