It all starts with a seed.
Literal or metaphorical, it doesn't really matter when it comes to Knecht's Nurseries and Landscaping. The business, which offers more than 1,100 tree, shrub and perennial varieties, plus full-scale landscaping services, is preparing to enter a new era.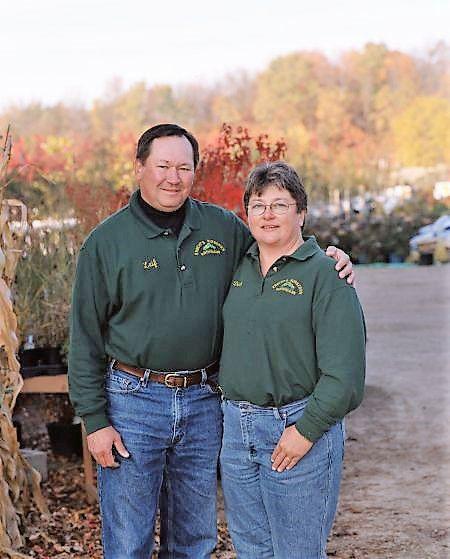 Founder Leif Knecht and his wife and co-owner, Deb Knecht, are edging toward retirement, ready to hand off the reins to long-time employee Jim Westlund. The Knechts and Westlund are entering the fifth year of a seven-year phased buyout, and while the Knechts won't be in charge much longer, Leif, 67, and Deb, 60, will always be the ones who planted and nurtured the seed.
The secret to success is not so secret, according to Leif.
"Part of what our customers keep coming back for is this really broad selection of plant material that perhaps they don't find in other places," he said. "The other thing that keeps them coming back is the people we have here."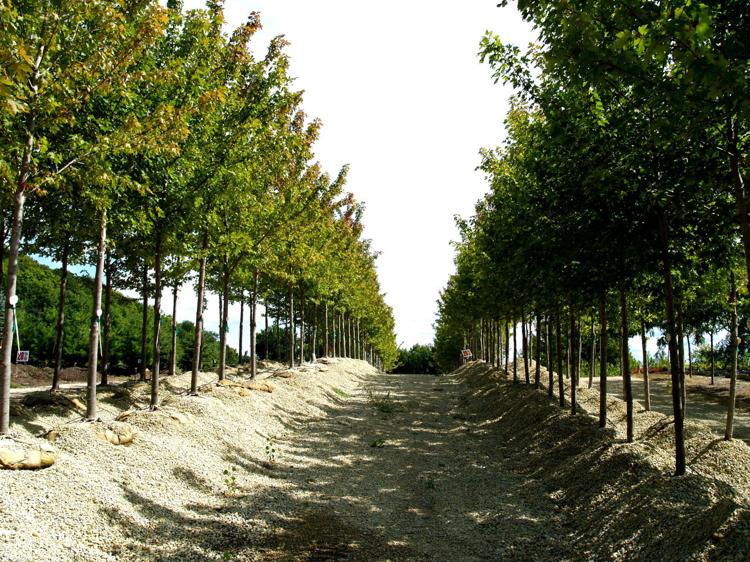 According to those working at Knecht's — the ones that have been there for years — Leif and Deb have done everything possible to ensure the business's success.
"They have given their all. It's to the point where it's hard for them to let go," said Retail Manager Bernie Emery. 
Leif moved to Northfield with his parents, Loring and Suzanne Knecht, when he was just 2 months old. Both of his parents eventually taught as professors at St. Olaf College.
In the 1970s, he started his first business: Knecht Painting. He would go on to run that business successfully for a couple decades. But he started "getting tired of the paint fumes" and was ready for something different by the late 1980s. 
In 1983, he went bow hunting for the first time and was instantly hooked. So one day he purchased 80 acres of land, hoping to practice his hobby at his own pleasure, but not knowing how he was actually going to pay for the land. 
But he had an idea — one that turned out to be the seed for the nursery business.
"I went in on (the land) with a friend. And I said, 'let's plant some trees, raise them to a large size and sell them as large size trees,' not knowing how much work it would be. He got tired of it, so I bought him out, and I just never stopped," Leif said.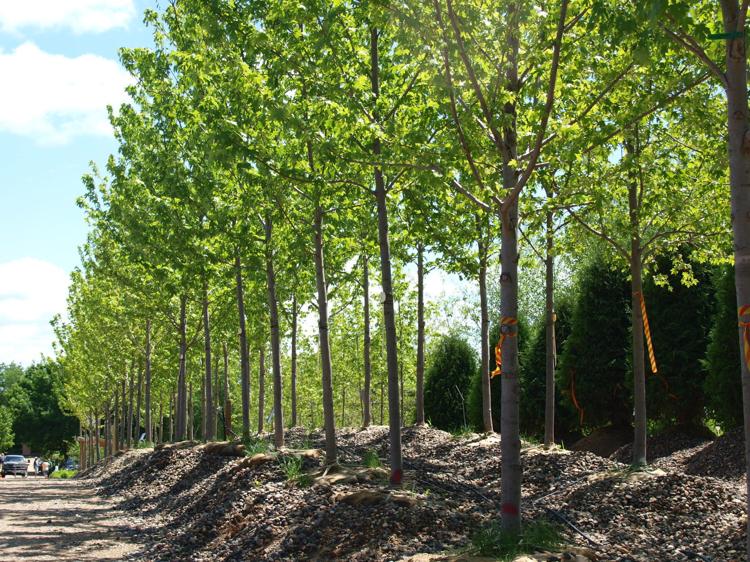 In 1988, he started growing the first field trees specifically for sale. A couple years later, he took over 9 acres, just off Hwy. 19 on Northfield's western edge. It remains the center of Knecht's business, where customers shop for products and meet with staff.
"The first trees planted for the nursery were in the drought of 1988, which was kind of harrowing," Leif said. "It was a battle all summer long to keep those trees alive. But we just never quit; just kept going; kept planting."
At the onset of the 1990s, Leif was attempting to woo Deb, who he originally interacted with professionally, while she worked at Northfield Insurance Agency. They were both single and in their 30s, and Leif was working hard to win her over.
"I was looking for a wholesome activity to do, so I started square dancing," he said. "And after a year of that, it was coming close to the next series of lessons and I asked her if she wanted to go and she turned me down. So I asked a couple weeks later and she turned me down. I asked her a third time, and she said 'yes' to get me off her back."
The two went on to be square dancing fiends for a good decade. By 1992, just a year after their first date, they were married. Deb and her two children, Jared and Stephanie, moved in with Leif. 
A few years after that, Deb became a co-owner at Knecht's and started working their full-time. While Leif concentrated on customer relationships and the seasonal work, Deb handled the paperwork, the behind-the-scenes necessities.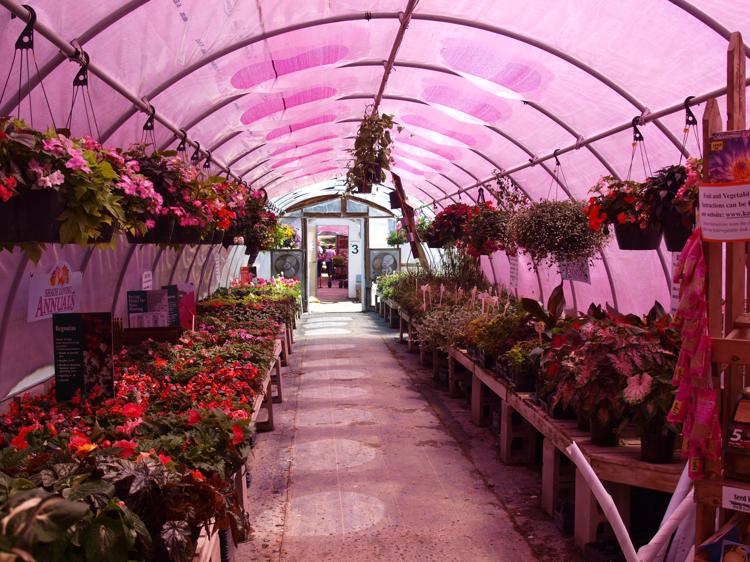 "I claim that the business never could have done what it has without my wife being my full-time partner," Leif said. "The most important change to the business was having her become my full-time partner. I was able to put my attention toward growing and taking care of customers. That's what I really enjoy. And she is a wizard at paperwork."
Leif's goal, from the beginning, was to operate a nursery that keeps full inventory all season long — from April into November. Knecht's Painting, which overlapped with the nursery business, helped with that goal, as he was able to filter money from the old business into the foundation of the new one.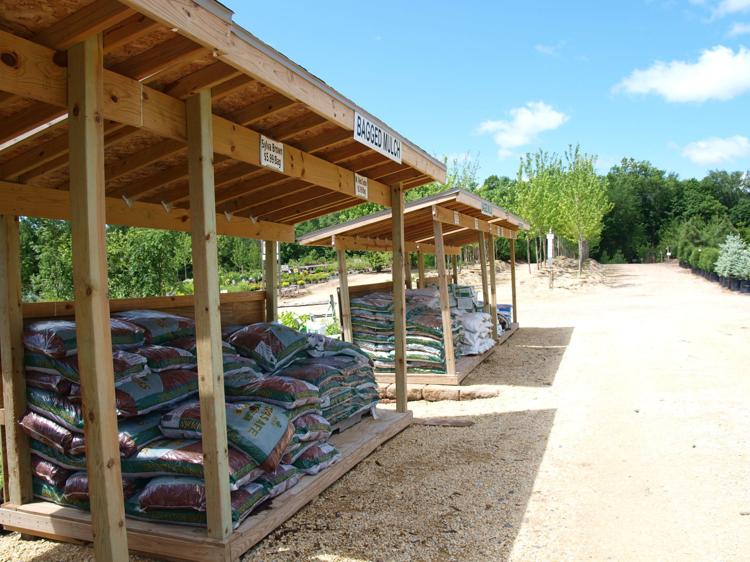 The strategy, according to Knecht's Landscape Designer and long-time employee Heidi Brosseau, has paid off. She noted that the breadth of selection and full-scale services Knecht's offers is just not available in most towns the size of Northfield.
"To be able to come to a nursery in a small city like this with this kind of variety and selection and with this kind of staff, I think that's quite a gift for this area," she said.
Providing that kind of inventory and performing the work that comes with it requires a seasonal, thought-out annual plan.
By the start of December, Knecht's leaders are "decompressing," Leif said, but are also already preparing for next year. Management is tying up the year-end paperwork and finishing details on a few landscape projects. Then in January, the team starts attending trade shows and seminars to prep for the year ahead.
"Educating ourselves, so we can do a better job, and making connections with others in the industry," Leif said of their winter work.
By the onset of March, staff is hard at work filling greenhouses. And by the end of the month, it's generally time to open to customers. April through May is hectic.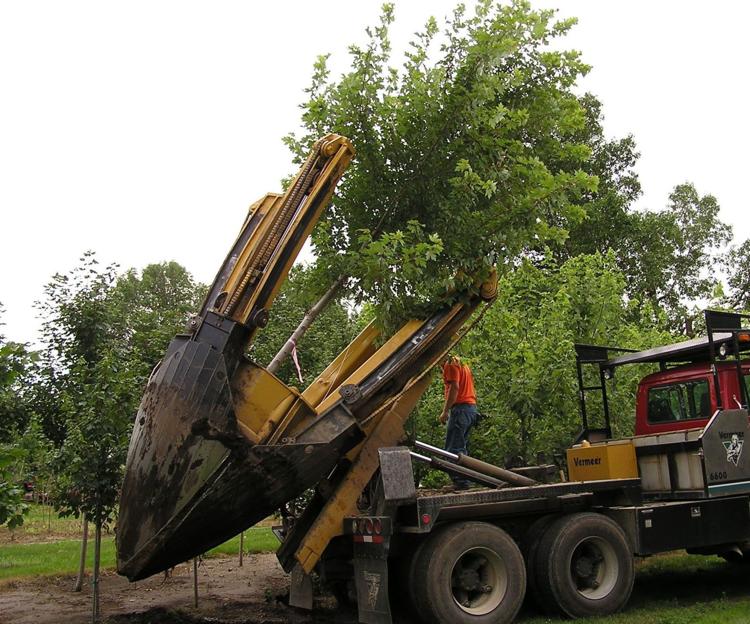 "In April and May, we're very busy potting and planting, setting up the nursery and taking care of our highest customer traffic of the year," Leif said. "We're farmers, but we do our planting, our harvest, our setup and our customer service in the spring."
The trees and plants grown one spring are generally for sale that summer or the following year. The process ensures that each year, Knecht's can uncover thousands of products for sale right from the start. And the amounts are so plentiful that come November, when traffic has slowed to a trickle, there are still thousands of options for customers to choose from.
By mid-November, staff are tipping, grouping and covering the products. And then the cycle begins all over again.
Business has been good at Knecht's. In 31 years, it's grown thirtyfold, according to Leif. 
The nursery started with a focus on field-grown trees, but it was clear early on that there were greater benefits in selling more container trees. Knecht's has moved from producing about 200 container trees in a year to about 4,000 or 5,000 annually. While the business still operates tree fields, the field-grown inventory has dropped from a few thousand to a few hundred trees.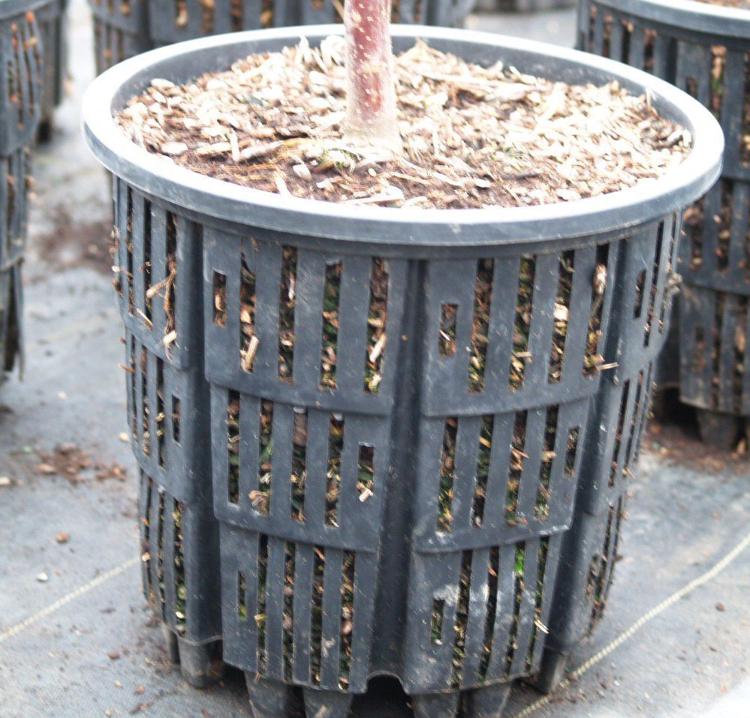 "Container trees are really convenient for our customers. They're lightweight, easier to handle, easier to be successful with," Leif said.
The landscaping side of the business, meanwhile, offers services from the beginning of a project to the end. That means Knecht's has design staff, build staff and all the materials needed on site.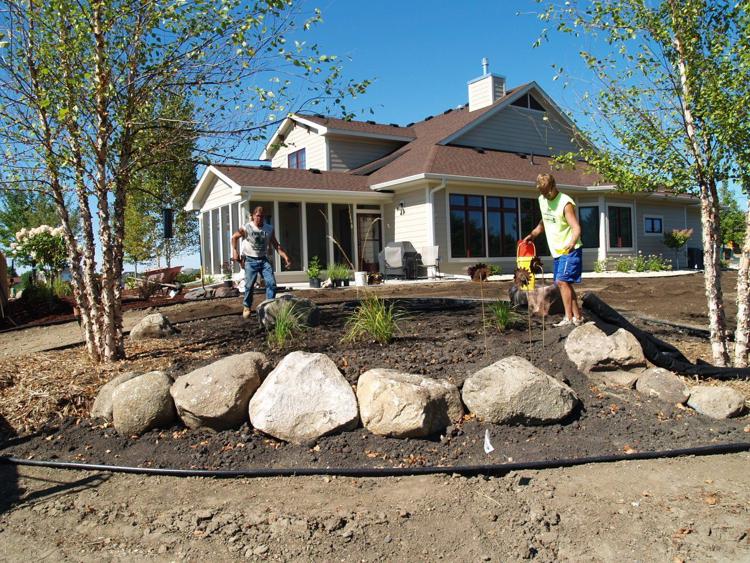 It might be hard for Leif and Deb to let the business go, but they're confident in the hands they're leaving it to. Westlund, 40, who started out as a laborer in 2005 and is now the general manager for Knecht's, knows the business inside and out. 
"When he first came here, it took Deb and I just a few minutes of talking to him. We looked at each other and we just knew 'This guy is a keeper,'" Leif said of Westlund.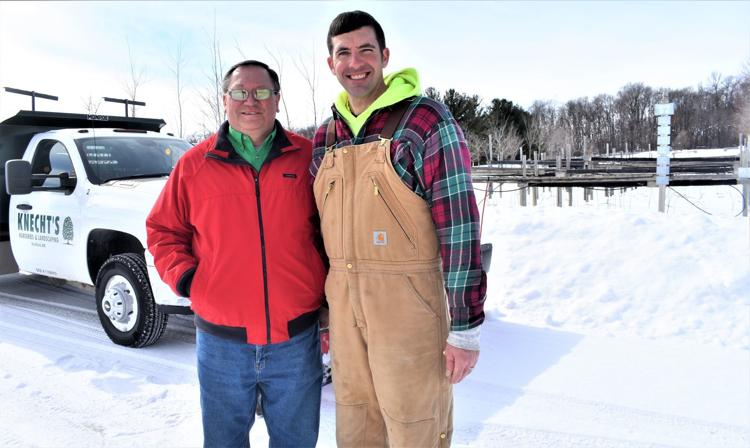 For his part, Westlund said he didn't have any thoughts of one day taking over when he first took the job at Knecht's. But the experience for him has always been positive and he's excited to lead the business into a new era.
"I think it's an incredible opportunity to be part of a local business like this," he said. "I go to work, but it's actually not work. Some people dread their job every day, but coming here, 99 percent of the time, it's a blast."
He has ideas for the future, but for now, Westlund is happy to share the load with the Knechts themselves.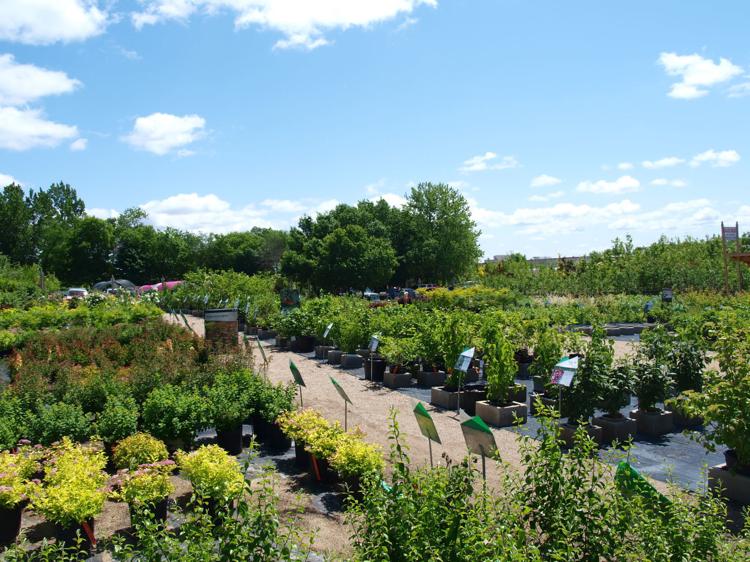 "I think they've worked awfully hard to get a solid business that is well established here," he said. "They bent over backward to improve and grow it."
Fellow Knecht's long-timer Brosseau agrees. Leif and Deb might leave, but the structure they built will last.
"They've done everything," Brosseau said. "It was truly the planting of a seed."