A substantial Northfield street reconstruction project is now expected to span two years.
The Northfield City Council approved plans and specifications for the project May 7 which includes work on:
Lockwood Drive, Covey, Wilson, Simione, Nelson, Grundhoefer, Hackerson, Kimble and Blue Stem courts, and Gill and Meldahl lanes
Zanmiller Drive from Meldahl Lane to Gill Lane, Gill Lane from Zanmiller Drive to Lockwood Drive, Lockwood Drive from Meldahl Lane to Gill Lane, Orchard Street from Third Street to Fifth Street, Plum Street from Third to Fifth Street, and Poplar from Fourth Street to Fifth Street.
Forest Avenue from Lincoln Street to Fifth Street, the Forest Avenue Loop, Third Street from the railroad tracks to Forest Avenue and Fourth Street from Odd Fellows Lane to Poplar Street.
Consulting firm Bolton & Menk suggested that took place after no contractor bids were received after the project was put out to bid April 25.
Firms Heselton Construction, Valley Paving, Northwest Asphalt and McNamara Contracting expressed willingness to do the project if it could be carried into 2020 because of the initial project schedule.
"Based on these conversations, we would propose rebidding the project, as designed, allowing increased flexibility for the contractor to complete the work by revising the deadlines originally set forth in the contract (specifically the completion dates associated with the Northfield Arts Guild and the Defeat of Jesse James Days,) Bolton & Menk stated. "We would recommend the contractor to complete the north area of the project in 2019, with a required substantial completion of Nov. 1."
The firm recommended the south area of the project be completed in 2020, with project completion by Sept. 1, 2020.
"All of the interested contractors indicated these changes would likely allow them to submit a competitive bid," Bolton & Menk stated.
Under the plan, Lockwood Drive, Covey, Wilson, Simione, Nelson, Grundhoefer, Hackerson, Kimble and Blue Stem courts, and Gill and Meldahl lanes would see contruction on this year, while remaining street work will take place in 2020.
Project bids are being opened June 6.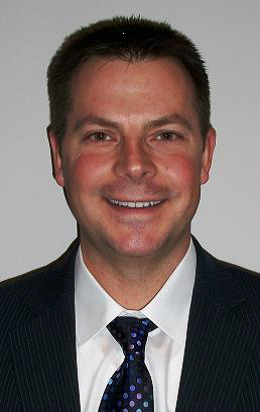 Northfield City Engineer David Bennett said the minimum timing contractors need to complete work in a given year will be taken into consideration in coming years, meaning projects likely need to be bid earlier for same-year complete construction.
Due to an error in some assessments in connection with the project, affected property owners will be re-notified with their proper assessments. A public hearing is scheduled for the May 21 council meeting.
Council decides to seek to tackle all sidewalk gaps in 2020 budget
Although the Northfield City Council planned to consider authorizing plans and specifications for a sidewalk on Ivanhoe Drive and Highland Avenue, that motion was changed to include reviewing all sidewalk gaps during the 2020 budget and capital improvement plan process.
The Ivanhoe Drive and Highland Avenue trail would have connected at Manitou Street, headed east on Highland, north on Ivanhoe on the east side of the road and terminate at the path that connects to a trail linking to Lathrop Drive.
The change came after Mayor Rhonda Pownell said she was concerned with solely placing the sidewalk project on the 2020 budget because there are similar stretches of space in greater need of sidewalk, including on Woodley Street between Division and Highway 3.
"I can't vote for this," Pownell said. "It does not prioritize and put the greatest need of sidewalk needs of children.
"I am not convinced that Ivanhoe and Highland is the greatest need."
The measure passed on a 5-2 vote. Councilors Brad Ness and David DeLong voted no.
The route, estimated to cost approximately $100,000, is expected to be funded by city reserves.
City Engineer Bennett said he did not know how many trees would be removed in the process. He expects to have that information when surveying work is done.
Northfield City Administrator Ben Martig said councilors will discuss possible alternatives to special assessments and how to fund sidewalk gaps during a June work session.
Neighborhood residents are not expected to be assessed in connection with the project. On a typical street construction project, an estimated 25 to 50 percent of the cost is assessed to neighboring property owners.
In speaking against the plan to build the sidewalk, neighborhood residents Carol Eyler, Jane Stedman and two other people said although the proposed sidewalk filled a gap in the Safe Routes to School program, they questioned whether the stretch is more of an urgent need than others.
Eyler said the half dozen homeowners expected to be affected by the project learned less than a week ago about the agenda item.
"I urge you (Mayor Pownell, councilors, city administrators) to step back from this proposal tonight to allow more time for public process, data collection and full consideration of the issues," she said.
Highland Avenue resident Don McGee noted the project has been discussed for at least 10 years and suggested conducting the work instead of spending money on analysis for proposed work.
Nakasian said she supported placing the sidewalk project in the 2020 budget because it is part of the city's larger commitment to climate action, community safety and connectivity.
Peterson White said the city cannot measure past use of the stretch as a rationale on whether to construct the Ivanhoe and Highland sidewalk because it results in a self-fulfilling prophecy.
"We have to build for what we want people to be able to do," she said.
After the meeting, Ness said he voted against including all sidewalk gaps to avoid pushing the one sidewalk project further into the future.
"I just thought we should go with what was presented, to get the project done," he said.