Generally, when moving to a new community, it takes time to make your influence. That really hasn't been the case for Chris Kennelly, and he'll soon have the hardware to prove it.
Kennelly, 44, was named the 2019 Business Person of the Year by the Northfield Area Chamber of Commerce. After moving to Northfield in 2012, Kennelly has made great impact through the city through his businesses — Bluewater Properties and Northfield Construction — and through his active volunteerism — YMCA, Three Links, Laura Baker Services Association and Northfield Hockey Association.
"It's a big honor to be recognized with some of the names on that list of past winners. I never would've thought of that happening so soon after moving down here," Kennelly said of the award. "I'm very honored by this and honored to be involved in a lot of different community projects with Bluewater and Northfield Construction Co. The recognition feels really good."
The Chamber also recognized Aurora Pharmaceutical as the 2019 Business of the Year and Lynn Ziegler as the 2019 Ambassador of the Year. The annual awards recognize people and businesses in the community that make positive impacts through their work and service.
Kennelly has been doing real estate investing and development since the early 2000s, "everything from duplexes that I rented out and lived in while constructing to four-story office buildings."
He first started coming to Northfield after meeting Brett Reese and Jennifer Sawyer, of Rebound Enterprises, and started Bluewater Properties with them in 2011. Kennelly and his wife, Sheila, decided, as their two sons approached school age, that they wanted to move out of the Twin Cities and into a smaller community.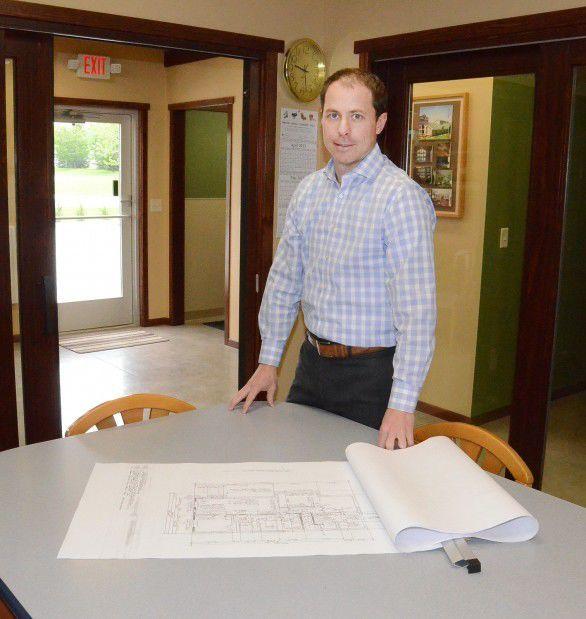 He continued to work in the cities, making a daily commute, but decided to work full-time at Bluewater in 2013. He later came across Ray Cox, who was retiring from his role as Northfield Construction's owner; the timing was right for Kennelly and he purchased the business in May 2013.
Through his two businesses, Kennelly has had great deal of influence in Northfield.
"From Bluewater Properties standpoint, we've been an owner and partner with the Northfield Real Estate Fund. We fundraised from a number of individuals and have invested in a number of properties — Heritage Square, 1700 Cannon Road (old John Bean Technologies building), some senior housing at 1000 Cannon Valley Drive. Bluewater has also been fortunate to have some third party management, like The Crossing commercial condominiums."
It's not just on the business side where Kennelly's presence has been felt; he's spent a lot of time volunteering in the community. He serves on the YMCA Board, is the current Northfield Hockey Association president, and has helped at Three Links and Laura Baker.
"I grew up in a smaller town in North Dakota and in a family business, and I saw the role of being active in the community as an essential point to being a community member and to running a successful business," he said. "I told Sheila that we'd need to be actively involved in the community, and we've both been doing that."
The Business of the Year award recognized a business in the Northfield area that has Chamber and community involvement/contributions, along with expansion or business growth, renovation or redevelopment, new job creation, is a new employer and/or facility and has not been selected in the past 10 years. Aurora is adding 25,000 square feet to its Northfield facility, just off Hwy. 3.
"Aurora Pharmaceutical, LLC has grown tremendously in the past five years," said Chamber President Todd Bornhauser, who is stepping down Jan. 30. "They could have built elsewhere, but they are committed to staying and growing in our community."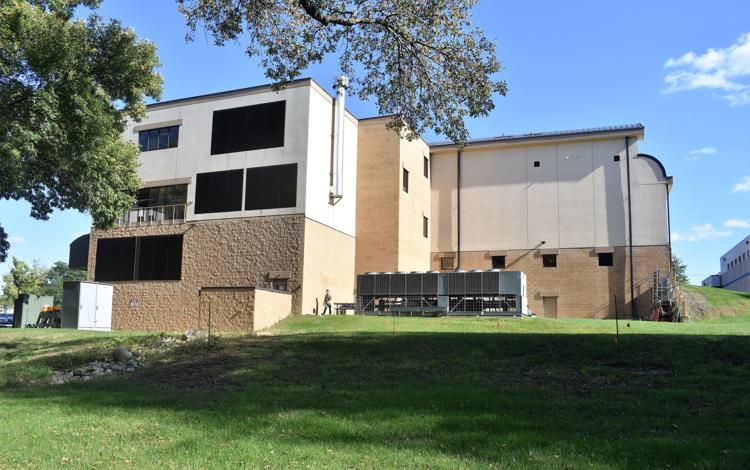 Aurora CEO and co-founder Mike Strobel said the honor really goes to the employees, rather than company leadership.
"We're happy," he said. "It's a tribute to all the employees who have done a good job here helping build Aurora the last 10 years."
According to Strobel, 2018 was Aurora's "biggest year ever." The company saw 30 percent growth and secured needed approvals and incentives from the city to move forward with its expansion in 2019.
"We're setting up to continue that kind of growth rate and that expansion is going to help us do that," Strobel said.
Veterinarians Strobel and Mark Warner, who's now semi-retired, started the company in 2010, after working on a single equine health product for some eight years. That product still didn't go to market until 2012 and didn't get Federal Drug Administration approval until in 2013.
Today, five years after approval of its first drug, the company has 12 products on the market, five with FDA approval; the others don't require the same level of approval, according to Strobel. Leaders say another dozen products are in the pipeline.
The FDA approves few products annually, so with four, Aurora has half of the animal medicines approved in the last two years. The company has made itself known on the marketplace, giving serious and credible competition to industry giants.
Ambassadors are Chamber volunteers who actively promote the Chamber through attendance at events and specific activities. Their goal is to improve the Chamber member relations and retention. Ziegler, this year's Ambassador of the Year, is the owner of Ziggy's, an auto repair, gas station, convenience store and bait shop, located off Hwy. 3 in Northfield.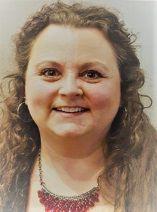 "Lynn is a great asset to the Chamber," said Jane Bartho, membership and events coordinator at the Chamber. "She has attended nearly every Chamber event, helped emcee events and has hosted business after-hours and morning business brews. She's creative, attentive, energized and a knowledgeable mentor to new businesses in Northfield."
Ziegler said she was shocked and honored to receive the reward.
"I volunteer and do what I do for the Chamber because I believe in the Chamber and like it," she said. "It's fun to be at these events and meet businesses and get to know the community."
Less than three years since starting up Ziggy's, the Ziegler family has found a foothold in Northfield. Lynn believes Chamber membership has helped create success.
"Being a Chamber member — going to the breakfast brews and doing the events — definitely helps grow your business," she said.
Her ambassador work, though, is less about her own business and more about the other businesses in the community.
"It's getting out and really getting to know what the new businesses have to offer that most people in the community don't know about," she said. "In doing that, we're able to help those businesses grow by spreading the word. Seeing those smiles on their family when they do the ribbon cutting or get certificates from the Chamber…."
Ziegler said business leaders supporting other business leaders is good for everyone.
"It helps to grow a community," she said.