While searching a maintenance tunnel underneath Sibley Elementary last week, Dan Warner made a surprising discovery: a time capsule, hidden in 1992.
Warner, who serves as head custodian as Sibley, was tipped off to the capsule's existence by a letter discovered by Kim Cecil, current Sibley administrative assistant. It sounds like a "National Treasure"-style thread of clues — though instead of recovering treasure, Warner instead found a simple metal tube.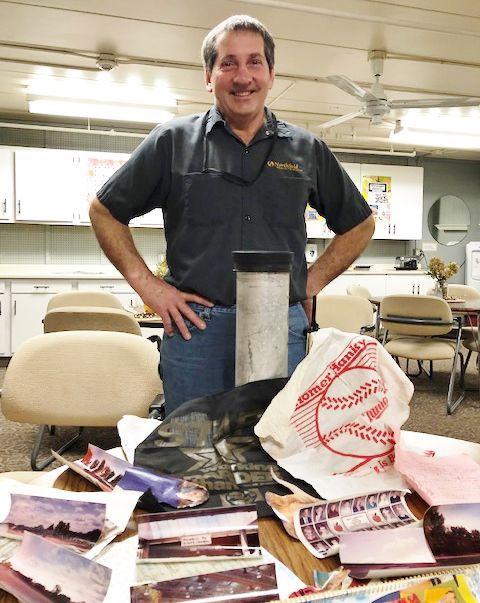 Twenty-seven years ago, custodian Jim Pasch and a class of Sibley fourth-graders filled the capsule with a variety of 90s memorabilia: a Homer Hanky commemorating the Minnesota Twins' 1991 World Series win, a calendar, a North Stars hanky (the hockey team moved to Dallas in 1993), a list of endangered animals, photos of Sibley, a Timberwolves bumper sticker, letters written to future students, magazine clippings of current fashion trends, pages from an old newspaper and a class picture of the students who filled it.
"I was happy that I found it, because down there, it's just a little writing on the pipe. It would've easily gotten missed. If they had demolished the building, the chances of finding it would be pretty slim," Warner said.
Melissa Spitzack's second-grade class was thrilled to look through the capsule's contents and amused by the 90s fashion. And one of Spitzack's students happens to be the daughter of one of the fourth-graders who first filled the capsule.
"They were just surprised and happy and in awe," she said. "They thought it was so cool. I think, for them, it's just seeing how things really progress as time changes. They love making connections to the things kids were interested in 1992. Some of that is so much the same, yet the stuff they spend their time doing is very different."
Through a drawing, Spitzack and her class won the honor of replacing the capsule with artifacts from 2019. While the container couldn't fit everything the students wanted to include, Spitzack said it was a good opportunity for students to think about what makes 2019 unique.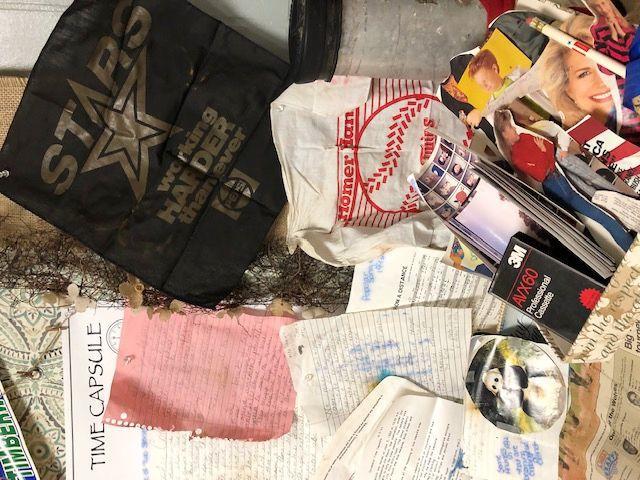 The new capsule will include updated versions of the photos, magazine clippings and an endangered animals list that filled the original, as well as representations of 2019 technology and other artifacts. (The second-graders had wanted to include an Apple Watch, but Spitzack decided that was taking things a little too far.)
"The kids are very excited," she said. "If it were up to them, we would have overflowed it with letters and things on day one."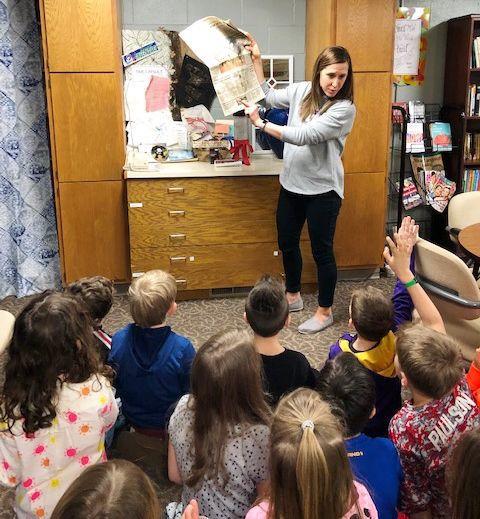 The capsule will also include a few letters, where students describe what their lives were like in 2019. By the end of the school year, Warner will tuck away the capsule back in the tunnels, though he said he'll make it a little easier for future custodians to find. The contents of the 1992 capsule found a new home in the Sibley staff lounge.
In another 27 years, these students will be adults with vastly different lives — now, they'll have left a piece of their own history behind for a new generation to rediscover.