With crucial funding hanging in the balance, it was ultimately Riverwalk Market Fair's impact that won it favor with the Northfield Economic Development Authority.
The authority, at its Dec. 20 meeting, agreed to establish a new contract with the market fair, providing funding in 2019 and 2020. EDA members were waning on how much, if any, funding it should provide the nonprofit, but ultimately came to a consensus that the market, held spring through fall in downtown's Bridge Square, is valued by the community and indeed benefits it.
"… let's realize this is a valuable event and show our support for it," said EDA member Rachel Leatham, as she threw her support behind funding.
The authority voted 5-0 (Todd Bornhauser and Jessica Peterson White were absent) to approve a new contract, which guarantees $7,000 funding in both 2019 and 2020; the contract also makes room for $3,000 in additional funding, which will only be awarded if the market fair grows its revenue by at least $3,000 from 2018 to 2019.
"That $3,000 would be dependent on growth and revenue on their side of the fence," EDA member Mike Strobel said. "The goal is to help you grow. That would be a way to help you grow."
Strobel was directing his comments at Riverwalk Market Fair Board Chair Michael Sparby, who was representing his board Sparby seemed happy with the EDA's final offer, noting the $7,000 would "keep us alive," while the potential $3,000 gives the market fair board incentive to find ways to increase revenue.
"I do think (the $3,000 in growth to obtain the EDA's matching funds) is obtainable," Sparby said in an interview Thursday. "It is part of our goals for the market fair. We're looking at some strategic planning to see what we need to put in place to achieve that."
The market fair is a partnership between local artists, entrepreneurs and farmers. Each year, small businesses, farmers and makers rent out vendor spaces at the fair, which is held weekly from April through October. It kicked off in 2011, with the help of a $15,000 grant from Southern Minnesota Initiative Foundation.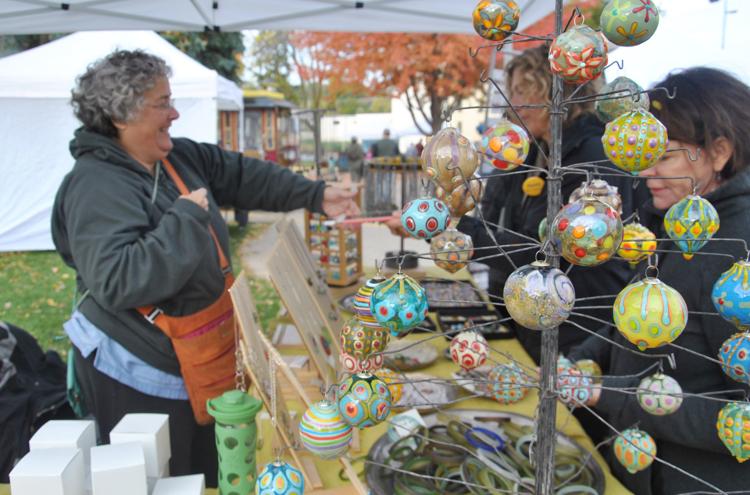 Then, in 2016, the authority established a new contract, designed to move the market fair toward financial self-sustainability. The contract was set up to provide $10,000 in 2016, $7,000 in 2017, $4,000 in 2018 and $0 in 2019.
In 2018, with the lowest total it ever received from the EDA, the market fair's revenues fell short of its budget, forcing the board to dip into reserves. If the fair had received $0 from the authority in 2019, as was planned, it would've quickly moved toward insolvency.
The fair board's Sparby noted that, according to numbers from the
, a large majority of nonprofit markets across the state are supported 67 percent by the community and 33 percent by vendor fees. The Riverwalk Market Fair is the opposite, with vendor fees contributing two-thirds of the budget.
His argument is that Riverwalk's request of the EDA is minimal, compared to what its peers are asking and receiving.
Northfield Mayor Rhonda Pownell, also an EDA member, agreed that the authority should continue supporting the market fair. She led the push at the Dec. 20 meeting to guarantee the $7,000 and add the $3,000 match as an incentive.
"I hear over and over that this is a really important market fair to our downtown community," she said. "It's creating a lot of traffic in our downtown."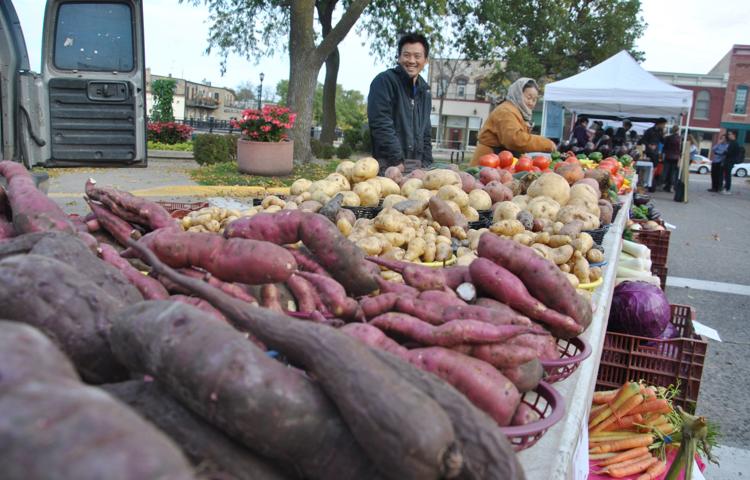 Each year, the market fair boasts vendor sales of over $100,000, with a peak in 2016 of $188,000. That's all money that goes straight to the vendors — area artists, farmers and cooks/bakers. The market fair also helps expose the vendors and their products/businesses to the thousands of people that make their way through during the course of the year.
Still, Riverwalk isn't the only event/operation creating economic impact in Northfield. As Northfield Area Chamber of Commerce President Todd Bornhauser, also an EDA member, noted, major draws like Winter Walk and Defeat of Jesse James Days aren't supported by the city or any of its boards.
"I think the frustration Todd had is that we've been supporting this for a very long time, and the original intent was to support it for some period of time with the idea it could be self-sustaining," said Strobel, who shared Bornhauser's thoughts in his absence from the Dec. 20 meeting.
The market fair has also seen some declines in recent years. In 2016, there were 60 total vendors. That dropped to 51 in 2017 and 49 in 2018. In the same years, total vendors sales moved from $188,000 to $144,000 to $141,000.
Sparby said it's not a major concern.
"There are a number of factors, the main one being weather," he said. "It's essentially part of the ebb and flow."
He did note that the primary decrease in vendors from 2016 to 2018 has been in artists, and the board will strategize to increase the number. Riverwalk leaders will also seek ways to reach that ever-elusive goal of self-sustainability, but for the next two years at least, they'll be glad to have the Economic Development Authority's continued support.
"I like to have them come here periodically and tell us why this is a great investment," said Strobel, referring to why he prefers the short-term commitments between the authority and fair. "But I'm certainly going to support this as long as I'm on the board, simply because I see the value to the community."