It's difficult to get involved in a craft like woodworking or blacksmithing without proper equipment. One local group aims to make this start-up a little easier.
The newly formed Cannon Valley Makers group gathered around 40 people for an informational meeting held June 10, said organizer David Peterson. Though still in the early planning stages, the group aims to create a community focused on "making" — ranging from woodworking to fabric arts to ceramics.
While there's significant local interest in these types of crafts, said Peterson, they often require equipment like kilns, looms or table saws that are far too expensive and take up too much space to be practical for most.
It's a problem that sparked the idea for a community "maker space," a public work area where members could share equipment and work alongside one another. If there's enough interest and teachers are available, the space may also offer classes.
So far, the group has yet to find a suitable space. The real estate market is tight in Northfield, said Peterson, especially since a woodshop could require as much as 5,000 square feet. For smaller-scale crafts like weaving, the group would need closer to 2,000 square feet, but they have yet to find one at an affordable price, especially since they can only afford to rent.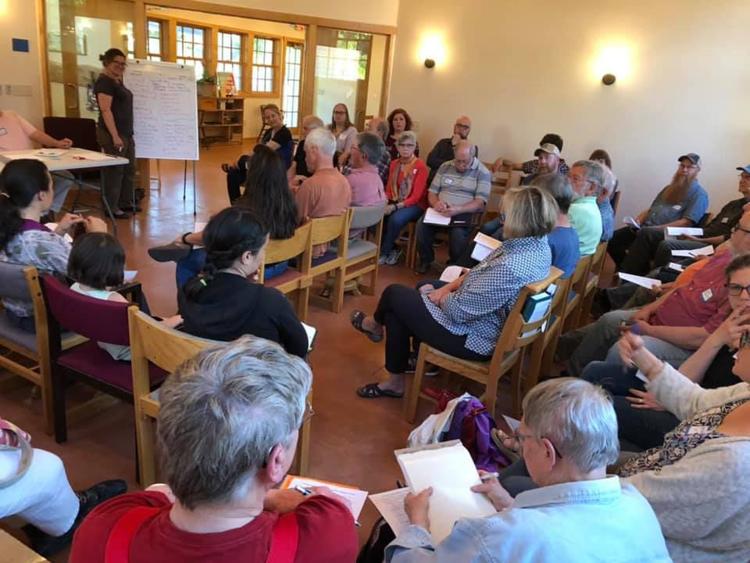 "We're not in a position right now to buy anything, since we don't have any track record, we don't have any donor base yet, any grants or anything. The principle problem, almost the only serious problem, is space," Peterson said.
Once the group establishes a location, membership dues would likely provide a continuous funding source, Peterson said. Interested members have also offered to donate metalworking tools, spinning wheels and other equipment if a space becomes available.
For now, the group is working to organize potential members and get the word out through visits to the Riverwalk Market Fair, where they plan to hold craft demonstrations throughout most weekends this summer.
The group isn't alone in the maker space movement. Similar facilities for equipment sharing and co-creation exist throughout the Twin Cities and Greater Minnesota, as well as within schools, libraries and universities.
Local interest in maker activities and folk art is also growing, said Chris Whillock, woodworker, director the Northfield Enterprise Center and member of the Cannon Valley Makers board. Over 30 people show up at a monthly woodcarving club he runs in Faribault, and the number keeps getting bigger.
Whillock defines "maker" as, simply, "anybody making something."
"It could be 3D computer-printed things, movies, photography — it's very broad," Whillock said. "Anywhere from Legos to 3D printing to woodworking to glassblowing, both kids and adults."
Some local makers may just be seeking a creative outlet, while others may go on to turn their craft into a business. Either way, the group aims to decrease the isolation that often comes from working on these types of projects.
"Everybody's working in their basement or garage by themselves, and it's nice to be able to share with like-minded people to learn the skills, and it brings a grassroots kind of community," said Whillock.
A town like Northfield, with a prominent arts scene, is an ideal place for an idea like Cannon Valley Makers, said Peterson.
"There are so many people in this town who are creative, who have ideas, who are very skilled in arts and technical things, and so many of those people don't have adequate facilities," he said.