The word "Troubadour" comes from old French and conjures up groups of singers traveling in a medieval countryside. For 40 years, a local group of singers has done just that, singing to groups who otherwise might not be able to see live music.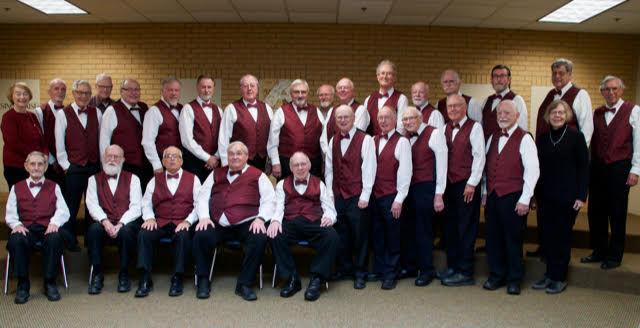 The Troubadours, a group mainly consisting of Northfield men along with a few Cannon Falls and Faribault residents, marked its 40th anniversary with an event Sunday at FiftyNorth featuring a potluck with former directors and remembrances as well as group singing. Some of those in attendance also included widows of singers and family members.
Co-Chairman Philip Peterson estimated approximately 100 people attended. The event included a potluck dinner and a memorabilia display with scrapbooks, concert programs and photos.
"It went very, very well," he said.
Former group directors Gerry Meidt, Rhonda Reece and Karen Christ spoke, and the group sang three songs.
The Troubadours, a four-part choir of tenors, leads, baritone and bass singers, rehearse on a weekly basis and sing at approximately 20 events yearly. Their selections include a mix of folk, spiritual and patriotic tunes. They perform at venues like Northfield Senior Center, Minnesota State Academy for the Blind in Faribault, Laura Baker Services, Northfield Retirement Center and The Gardens at Cannon Falls.
"We do a lot of performances," Peterson said.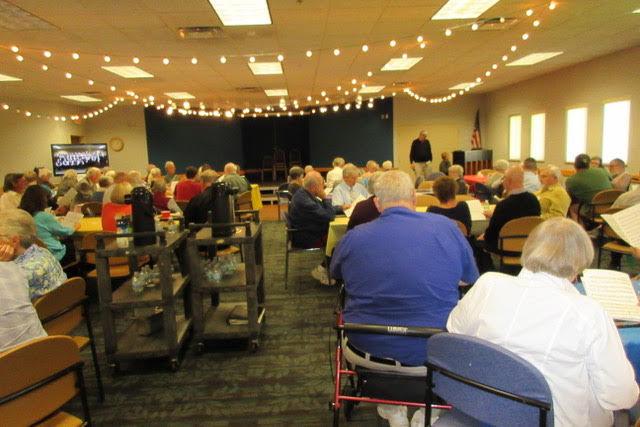 Peterson, a Troubadours member for about 10 years, noted the predecessor for the group was Northfield Men's Chorus.
"It's evolved into basically a senior men's chorus because we do all of our appearances and our rehearsals all during the daytime when the younger people are working," he said.
"We have a music library of hundreds of pieces, and so we used that over the years, so some of the pieces that we do are a blast from the past."
Peterson's love of singing drew him to the group.
"I do other kinds of music as well," he said. "They have sort of a special ministry. Most of the time we're singing for audiences where people cannot get out to live music performances themselves."
Peterson's favorite part of being in The Troubadours is performing.
"Trying to do music well and have some fun with it," he said. "We want to entertain too, because we do some sort of humorous novelty things too. It's not a test to see how well we can sing, but it's rather an offering of music to entertain or to divert."
To Peterson, interested singers should join because The Troubadours provide a community service and outreach to people who do not often get to hear live music.
"It's very good to be with a group," he said. "Some of our guys are widowers, and it's really important for people who are alone to be around people, to be around things. It's a good outlet for that, too."
The Troubadours spring concert is at 3 p.m. May 19 at Bethel Lutheran Church, 1321 North Ave., with special violinist guest Catherine Carson.