"Along the way, we all have help. I wish my parents were living today to know that this award had come along," Larry Wolff said. "I always (credit) my success to the people around me."
Wolff, a 1966 Janesville Public School graduate, received the University of Minnesota 2018-19 Award for Outstanding Contributions to Graduate and Professional Education. He is a professor at the University of Minnesota School of Dentistry in the department of Developmental and Surgical Sciences and has been for the last 40 years. The students he teaches already have college degrees — at least a bachelor's degree for this three-year track.
"I believe that Dr. Wolff exemplifies the characteristics important for receiving this prestigious award," Director of the Division of Periodontology Daniel Skaar said. "He is a well-rounded, passionate, kind and outstanding teacher whose impact is felt well beyond the classroom. Known as a teacher and mentor who is approachable and always willing to help, Dr. Wolff provides a positive environment for students and residents to improve their clinical knowledge and research skills. I know of no other teacher who is more passionate or more invested in their students than he is."
The award was a surprise to Wolff, because he says others in his department have worked hard in their career just like he has.
"I was stunned," Wolff said when he learned about the award. "I was stunned. I work with so many great people up here and when I received the news of this honor — of receiving this award — I was humbled and I was stunned. I can't say anything else beyond that. And I keep saying that it's the people I work with and the great colleagues I've had working with me over the years … if I could give part of it to the people I've worked with and the students over the years, I would."
Growing up, Wolff never had an interest in dentistry but he had a boss who suggested the profession to him and he decided to try it and has been in the field ever since. He is a periodontist, a dentist that specializes in gum diseases.
Now 71, Wolff has no intention of retiring anytime soon, because he still enjoys educating students in the field of dentistry, as he feels like he is making a contribution to them.
"Students help keep me young," Wolff said.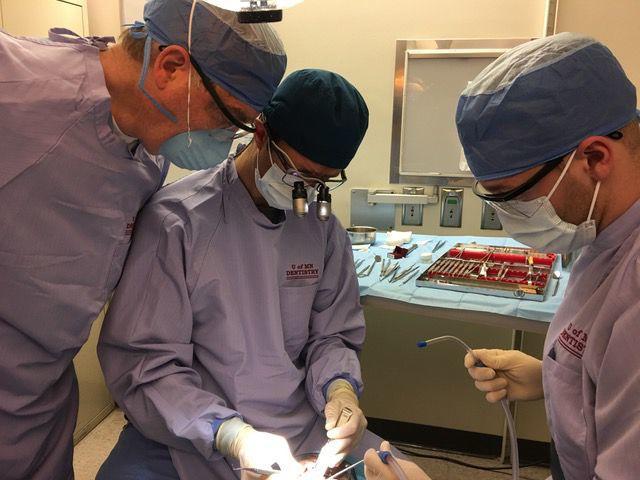 He also stated his good health is another reason he plans to keep educating; he even plays full-court basketball regularly.
Wolff has lectured extensively at the national and international levels in areas related to the use of antimicrobial agents as adjuncts to periodontal therapy and systemic conditions as related to periodontal disease according to his biography on the University of Minnesota faculty website.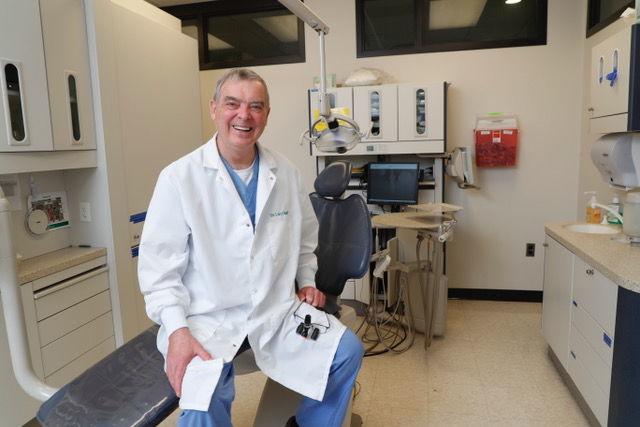 It also states that he has numerous publications on topics surrounding the microbiology of periodontal disease and scientific investigations related to the clinical use of antimicrobial's as adjuncts to periodontal treatment in dentistry and periodontics. Recently, Wolff has published extensively in the area of periodontal regeneration and tissue engineering.
"Dr. Wolff is a devoted teacher and mentor," Skaar said. "I spoke from firsthand experience while supporting Larry for this award. He was my mentor and thesis advisor during my periodontology residency. I found him to be a uniquely passionate and inquisitive educator who took a strong personal interest in resident academic success and cared deeply about our learning and career development. His dedication to patient care has been instrumental in guiding many resident's clinical career."
Wolff attended Minnesota State University, Mankato for his bachelor's degree and master's degree from 1966 to 1970. He then attended Northwestern Medical and Dental School from 1971 to 1974 for his PhD in microbiology. After achieving his PhD, he received his Doctor of Dental Surgery from the University of Minnesota School of Dentistry in 1978. After achieving those degrees, he moved to New York University Dental Center, New York for a certificate in Periodontics in 1980.
"One thing that my career has afforded me is it has allowed me to travel all over the world," Wolff said. "I've been able to see different parts of the world and learn about different people and cultures of the world."
In his classes, he has students from all over the world as well. He has students from Egypt, Greece and even Canada.
"I'm proud of our school of dentistry because we're the only one between Milwaukee and Seattle," Wolff said.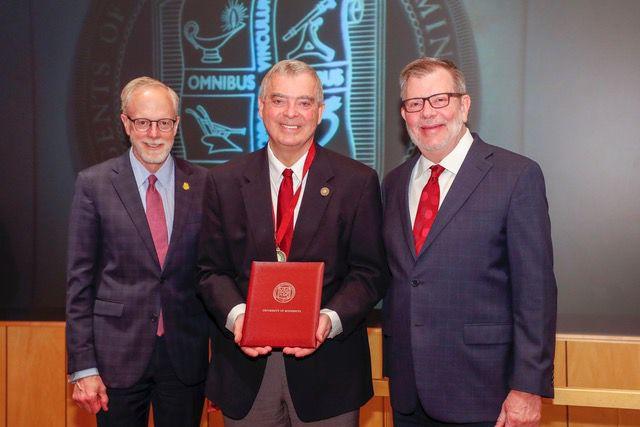 After graduating from Janesville High School, his career path took him to numerous locations before settling at the University of Minnesota School of Dentistry. He also educates dental hygienists with continuing education classes in his community.
Though he moved to the cities, Wolff still has siblings that live in the Waseca and Janesville area along with many cousins and other relatives.
"I get to Janesville periodically just to see how things have changed — kind of fun just to see how some things just don't change, which is wonderful," Wolff said. "I've always considered it God's Country down there."