In keeping with the Paradise Center for the Art's policy, this article references the child actors by their first name only.
Puppies are on the loose at the Paradise Center for the Arts this weekend, but they have a good excuse.
These Dalmatians want to escape the hands of Cruella de Vil, a villain who wants to make coats out of their fur.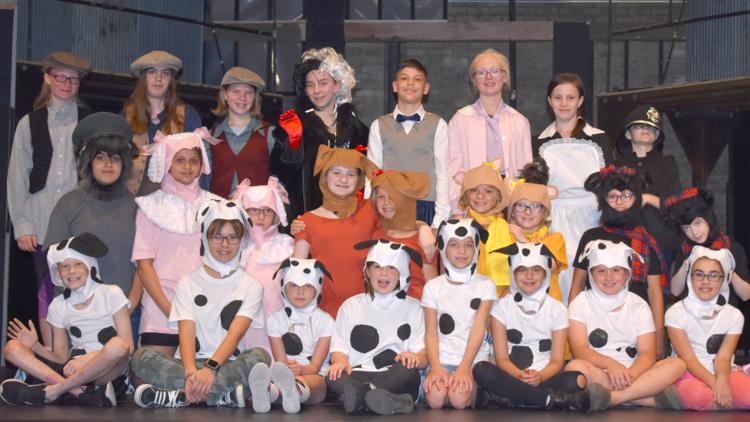 "She's kind of like a diva and completely full of herself," said Izzy M., 12, who plays Cruella de Vil in the upcoming Marquee Children's Theatre production. "She wants everyone to love her, and she thinks she's perfect."
Izzy M. is one of 28 young actors between ages 7 to 13 to appear in Disney's "101 Dalmatians Kids" theater production. Performances are 7 p.m. Friday and 4 p.m. and 7 p.m. Saturday at the Paradise Center for the Arts.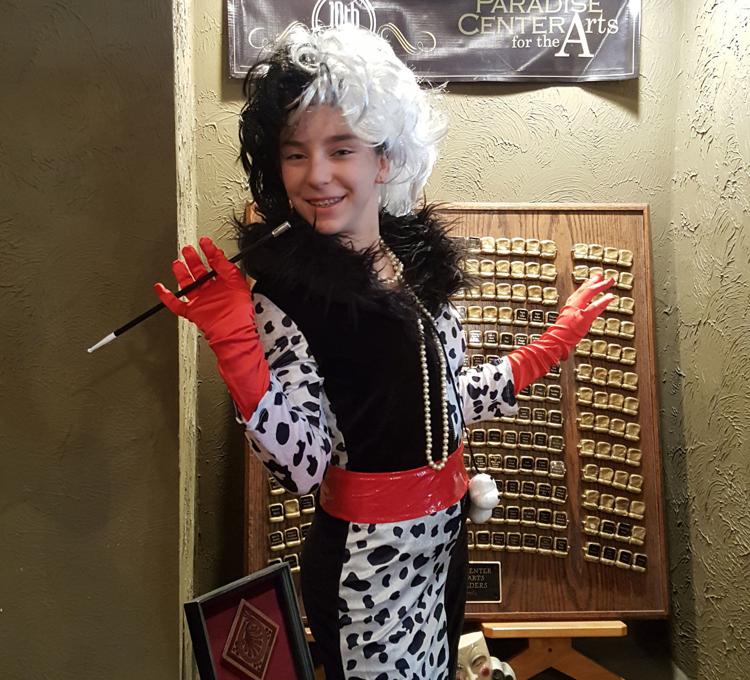 Cruella de Vil isn't at all similar to Izzy M.'s previous roles, especially the innocent Clara in "The Nutcracker."
"It's more fun to be able to explore new roles and different personalities, but also challenging," said Izzy M.
Although picking just one favorite part of "101 Dalmatians" is tough for Izzy M., she really likes the opening song, "Dalmatian Conga."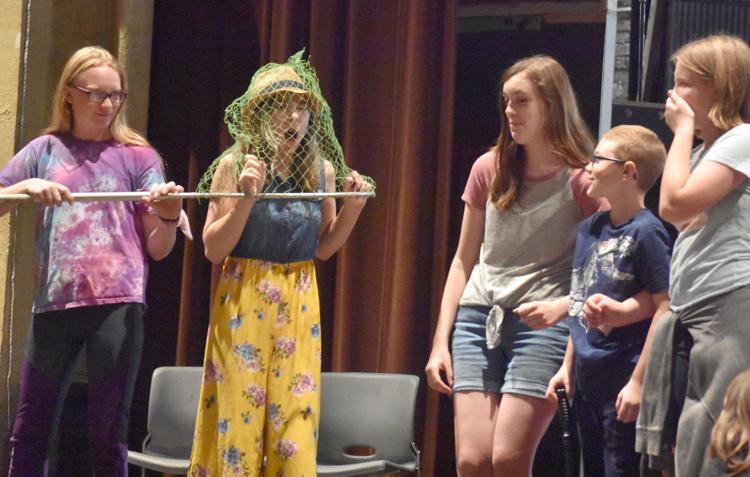 Unlike the 1961 animated Disney film or the 1996 live action remake starring Glenn Close, "101 Dalmatian Kids" features musical dancing scenes. Shari Stechell, of Northfield, choreographed the show for the Paradise stage, and Director Eric Parrish served as vocal instructor for the young actors.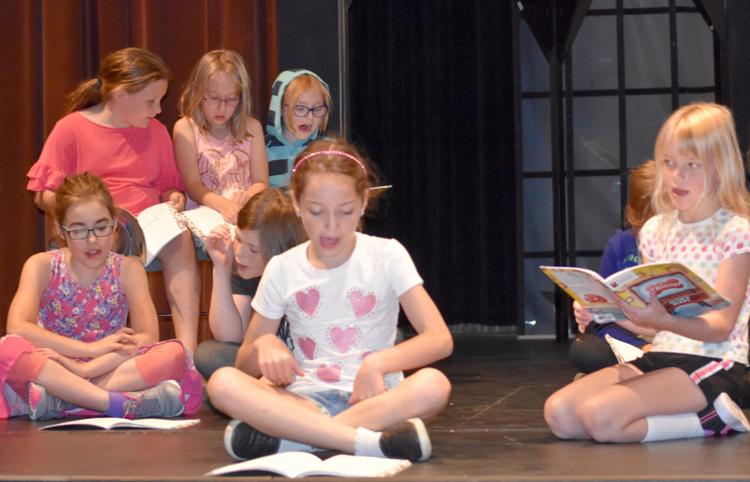 Roman H., 13, especially likes singing "Cruella de Vil." It's his favorite part about playing Roger, the lazy dog owner married to Anita.
"It's fun because I have lines where I improvise sometimes," said Roman, who considers Roger his biggest role yet.
Izzy S., 13, plays two roles in the production — tabby cat Sgt. Tibbs and a poodle. She described Sgt. Tibbs, her main role, as a helpful and humble cat.
"He would put all of himself into a certain project, in this case saving puppies," said Izzy S. of Sgt. Tibbs, an ally to adult dalmatians Pongo and Perdita.
Izzy S. has never performed in a children's theater production at the Paradise before, but she said, "We all know each other a lot, and we all work together if something is a little off."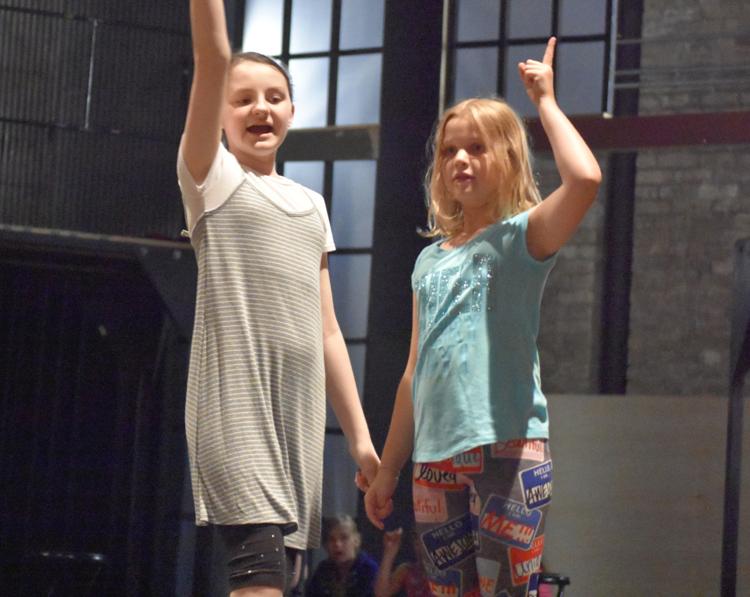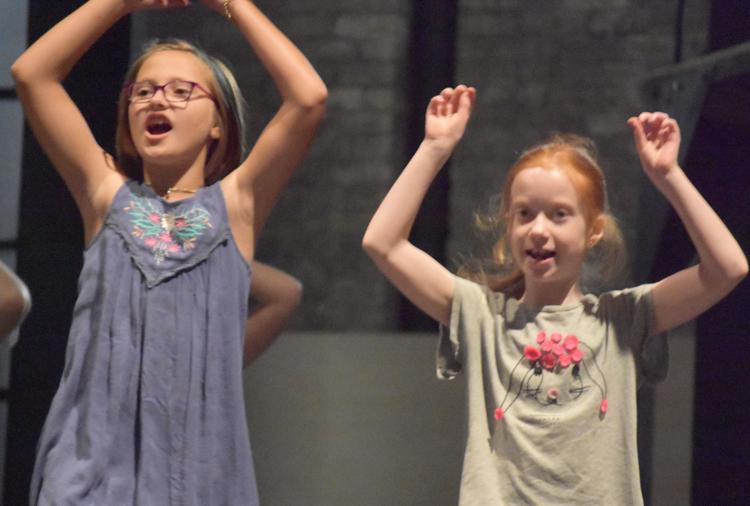 Eric Parrish, first-time director of the Marquee Children's Theatre show at the Paradise, selected "101 Dalmatians Kids" for the summer production because there's a part for children on every level. It's not realistic to cast 101 children as the Dalmatians, said Parrish, but there's room to include however many children want to participate.
Parrish previously worked for a children's theater in Denver, Colorado, and currently teaches at Minnesota West Community and Technical College in Worthington. A native of Medford, he's spending his summer directing the Merlin Players' production of "The Full Monty" for the Paradise stage in addition to the Marquee Children's Theatre show.
With the help of college theater students Des Brooks and Meredith Moore, Parrish has instructed the child actors from 9 a.m. to noon for 13 rehearsals. He likes to incorporate other lessons into the theater camp, so the dogs in the show from different countries presented an opportunity to teach the young actors about geography.
"I think it's awesome the Paradise does these theater camps because it teaches kids the ability to be in someone else's shoes," said Parrish. "…It's a big step in understanding the idea of empathy."